my bump doesn't always look that big&round. it's when i

insist

on squeezing into my smallest pencil skirt (but it still fits!) and wearing it to church. i'm trying to wear all my smallest clothes as much as possible right now before it's time to start rockin' the long & flowies.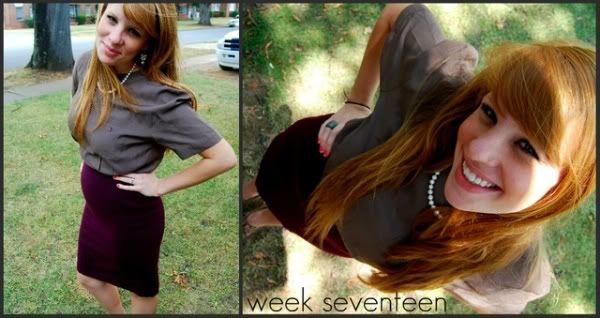 early this morning as i was studiously researching nursing theories on the internet... i noticed my tummy had

grown

! quite instantly it seemed! and not only had it grown... but my belly button was undeniably plopped over on the left side.
it
was
the